Doug Blair '70 and Ann Reichelderfer '72: Alumni Couple Combines Scholarship Support and Retirement Planning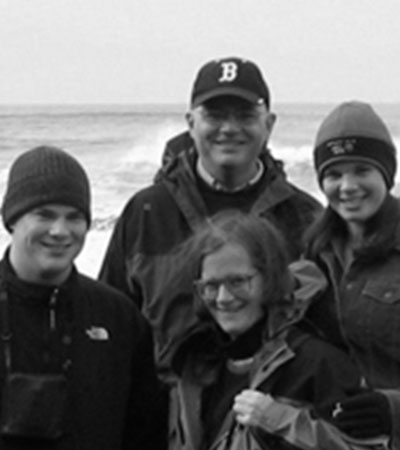 Doug Blair '70 and Ann Reichelderfer '72
Ann Reichelderfer '72, an attorney, and Doug Blair '70, an economics professor and university administrator, have shared each others' lives since meeting at The Phoenix in 1968. One of their many common interests is birding. When they want to forget work and enjoy a few hours of togetherness and tranquility, they head to their favorite wetland in southern New Jersey. Both like to travel farther afield and visited their daughter Susannah, a Swarthmore junior spending fall semester in Siena, Italy.
Ann and Doug also share a deep faith in the transformative power of a liberal arts education, a belief that Susannah and her brother Graeme, a 2006 graduate of Reed College, have inherited from their parents.
A lawyer in Princeton, New Jersey, for the past 30 years, Ann represents individuals in estate planning and probate and trust law as well as several institutions of higher education in matters ranging from regulatory compliance to gift planning. She says that clients regularly seek her advice as they make plans for retirement and seek ways to pursue philanthropic objectives in tax-efficient ways.
"There's a widening range of ways to meet charitable goals and simultaneously help ensure personal financial security," Ann says. "Which of these vehicles is appropriate depends on individual circumstances."
Recently Ann found herself discussing these options—this time not with a client, but at the kitchen table with her husband. Believing that a socioeconomically diverse student population enhances Swarthmore's value both to society and to its students, they decided to support scholarships at the College.
"Need-blind admissions is an expensive moral commitment, one that only a few dozen institutions can afford. It's always in some peril in lean times because it diverts colleges' scarce general funds from compelling alternative uses," Doug says.
With this concern in mind, Ann and Doug chose to arrange for a flexible-start-date gift annuity (FGA) at the College. "We're both in good health, and we still enjoy working," Ann says. "We live comfortably on our current income, but we were looking for ways to plan for our eventual retirements. Unsure of when we will retire, we wanted to find income sources that would leave us flexible about the timing of our retirements. Establishing an FGA at the College was a good step toward that goal."
What better solution for a couple for whom sharing is a lifestyle?
© Pentera, Inc. Planned giving content. All rights reserved.
Disclaimer