Catherine "Cay" Roberts '63: Gift Annuity Supports Class of 1963 Scholarship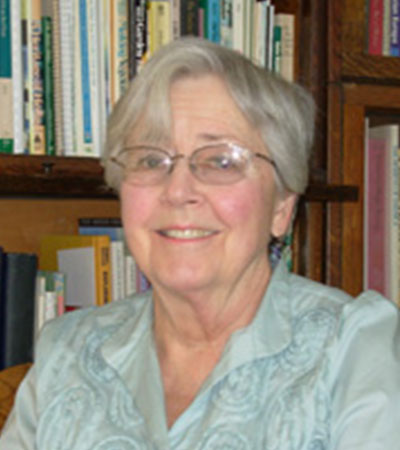 Catherine "Cay" Roberts '63
Catherine "Cay" Roberts '63 is not one to remain idle.
Cay, a resident of Waverly, Ohio, is married to Richard Roberts; between them, they have six adult children and 11 grandchildren in various parts of the country. They enjoy traveling. Cay's volunteer activities range from her current interest in the U.S. Fish and Wildlife Service to seven years (two as president) with the Ohio Humanities Council, an affiliate of the National Endowment for the Humanities. Her academic achievements include a Ph.D. in English and a professional career in university administration. She also taught writing on a part-time basis over the years at an Ohio University regional campus.
But the organization dearest to her heart is Swarthmore College. As Cay says, "I believe in what Swarthmore does, and I believe I benefited from the generosity of the alumni who preceded me."
In making her gift to Swarthmore, she notes, "Swarthmore is my alma mater. I don't have enough money to make donations to a lot of places. I chose Swarthmore because I've been active ever since I left. I'm not physically close, but I've gone to reunions and kept track of what's been going on at the College." She adds, "I value the education I received at Swarthmore. It was a wonderful background for the two advanced degrees and all the work I did. It's hard to beat a really good traditional liberal arts education."
While her degree from Swarthmore is in English, she very much enjoyed math and economics. At one point in her career, she traded jobs to serve as interim president of a college that was transitioning from a two-year to a four-year institution. She assisted the college through a number of issues that were heavily scrutinized by the regional accreditation group. As she says, "My economics courses stood me in good stead in the business world of university administration, which is where I operated."
Her decision to set up a flexible deferred gift annuity with Swarthmore also rests on sound business reasoning. As she explains, "When coming to the end of life, my father decided to take advantage of the tax laws at that time for gifts; and he gave me $10,000 worth of General Electric stock. Because it was a gift, I didn't get the stock when he died. If you get stock when a person passes away, the value is set as of the date the estate is settled and you receive it. If you get it earlier as a gift, the value of the stock is that of the gift giver. His stock was 14 cents a share. Had I chosen to sell it, it would have resulted in a huge capital gain—which I would have had to pay tax on. But by choosing to give it away, I get all the tax advantages of the gift and I reduce the taxable gain.
"I wanted to do a gift annuity because I would like income from the money I donate. The flexible part means that although I donated it in 2010, I can start the annuity whenever I want. If I start it later, I will get more income per year than if I start it earlier. I'm 70 now. I will likely start it when I turn 75."
To commemorate her 50th reunion in 2013, Cay made her Swarthmore gift then. "The planned class gift for our class was the 'Class of 1963 Scholarship,' and our planned class gift for our 50th reunion significantly increased the size of that scholarship. My annuity is earmarked for that scholarship fund."
Cay's daughter Sarah O'Neil is also a Swarthmore graduate ('88). When two of Cay's children overlapped in college enrollment, they qualified for scholarship assistance. As Cay points out, "We stand on the shoulders of people who went before us."
Reflecting on her Swarthmore experience, Cay concludes, "You are exposed to a breadth of knowledge across many disciplines, and you learn how to learn." She pauses and adds, "The best things I got from Swarthmore, beside my education, were lifelong friends."
Swarthmore would like to thank Cay for her lifetime of generosity and volunteer service to the College. With such charitable gifts, a legacy of high-quality education is ensured for future generations of Swarthmore students.
© Pentera, Inc. Planned giving content. All rights reserved.
Disclaimer