Kenneth (Ken) W. DeFontes, Jr.: Gifts to Give Back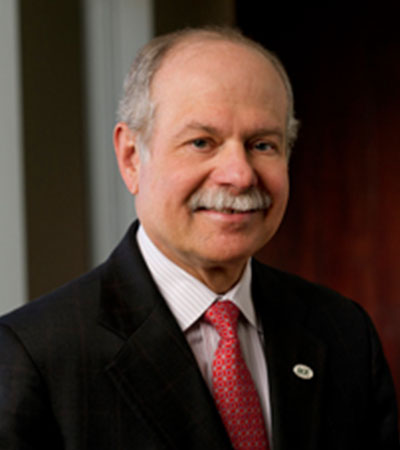 Kenneth (Ken) W. DeFontes, Jr. '72
Kenneth (Ken) W. DeFontes, Jr. '72 grew up one of six children in a family of modest means. Ken's dad was the sole wage earner—a truck mechanic who worked three jobs to pay the bills. "We were pretty poor," Ken reflects. Although Ken's academics were good, his parents had no financial resources to pay for college. "I was very blessed to be able to go to Swarthmore on a full scholarship," he says. "It completely changed the course of my life."
Knowing they could not afford to send him to college, Ken's parents initially urged him to pursue the Naval and Air Force academies. After a week visiting the Naval Academy, Ken determined that path was not for him. Around this time, his guidance counselor knew that the head of the engineering department at Swarthmore was coming to Baltimore on a recruiting trip. The counselor suggested Ken meet with the Swarthmore representative. Ken recalls, "I was impressed. So I visited and applied based on that initial interaction." A generous financial aid package made it possible for him to attend.
The summer before his senior year at Swarthmore, Ken did an internship at Baltimore Gas and Electric Company. Upon graduation, the company offered him a full-time position as an associate engineer. "I had no idea I'd spend my whole career here," he says. Over the years, he moved into various leadership roles. Then, in 2004, he became President and CEO of Baltimore Gas and Electric.
Ken points out that although his degree was in engineering, it is the high-quality Swarthmore liberal arts education that he relies on in his current position. Baltimore is also where he met his wife Donna. Married for more than 38 years, they have one son, Kenny, who is completing his medical residency.
In gratitude for all he has received, Ken has included Swarthmore College in his will through a percentage bequest. In this way he can provide for his family and make a charitable gift to support the College. He has also established an endowed scholarship, which will help a student with financial need pursue a degree in physical science at Swarthmore.
"My life has been incredibly blessed," Ken says. "None of that would have been possible without the opportunity Swarthmore presented to me." He notes that supporting the College so that it can continue to educate young people is a worthy goal. "It's about giving back," he says, adding, "Swarthmore is a special place."
© Pentera, Inc. Planned giving content. All rights reserved.
Disclaimer