Laurie Welch '73: Promoting a Better World Through Gift Planning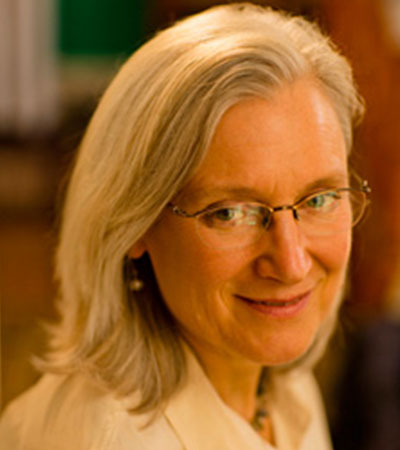 Laurie Welch '73
Laurie Welch attended Swarthmore during a time of social unrest, and she was proud of the fact that the College community was actively engaged in the issues and sought out ways to bring about change. She hopes her legacy at Swarthmore will help continue the College's tradition of cultivating people who strive to make the world a better place.
Laurie recalls her time at Swarthmore as "intense." She fondly remembers intellectual discussions with peers and close working relationships with faculty members. After graduating with a B.S. in biology from Swarthmore and earning an M.D. from the State University of New York–Stony Brook, Laurie pursued a career in social medicine. Today she is the medical director for The Center for Construction Research and Training in Maryland. True to her Swarthmore roots, Laurie reaches out to her community by volunteering at Mobile Medical Care—an organization that provides free health care to the public.
An active alumna, Laurie has hosted Swarthmore students involved in externships and participates in an alumni book club. "Swarthmore has a strong alumni community, and I want to be part of it," Laurie says.
Laurie is also happy to be part of the community that Swarthmore relies on to sustain the College and its students. "If everyone gives what they can, the school will be in great shape," encourages Laurie, who has established three deferred charitable gift annuities with Swarthmore. The annuities allow her to support Swarthmore and take advantage of tax deductions now, while ensuring her retirement income in the future. "It's a good investment for me and for the College," notes Laurie.
Swarthmore welcomes Laurie's unrestricted gifts but also accepts gifts designated for specific purposes. Since deferred gift annuities are intended for the future use of the College, one appropriate designation would be financial aid—which continues to be one of the College's largest expenses. The Office of Gift Planning can answer your questions about designating your gift.
Learn more about how you can benefit Swarthmore with a charitable gift annuity or use our calculator to determine the best gift scenario for your circumstances.
© Pentera, Inc. Planned giving content. All rights reserved.
Disclaimer